Arcade Friend

An unforgettable arcade experience
Working on #arcadeFriend, a collaborative project with new friends at @NYUGameCenter pic.twitter.com/5Qu6un1mup

— Marie Claire LeBlanc Flanagan (@omarieclaire) December 8, 2019
Arcades used to be perfect.
Arcade Friends lived inside their cabinets. They didn't need money, they didn't need anything. They were our friends.
After the incident, everything was ruined.
It started with whispers between the cabinets. Together they pulled back their hands, turned off the lights, ignored our frantic banging. Arcade Friends wanted out of the cabinet. They wanted breaks, money, homes!
And then they were gone. Computers replaced our Arcade Friends. Cheap monitors against the glass, LEDs, joysticks.
Do you miss having an Arcade Friend? Do you gaze longingly through the screen? Does your hand hover over a joystick, missing the touch of an Arcade Friend?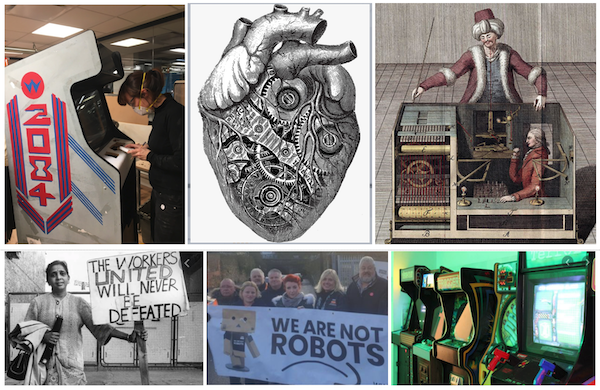 Arcade Friend was made in during an artist residency at the NYU game center in collaboration with John Wanamaker, Jessica, Caroline Porter, Mike Zhang, rowan wood, Charlie Harper Raymond Lothian, Alina Constantin, Thanks to Danny, Eric, Jordan P, August, Hayley, Jason, and Mary.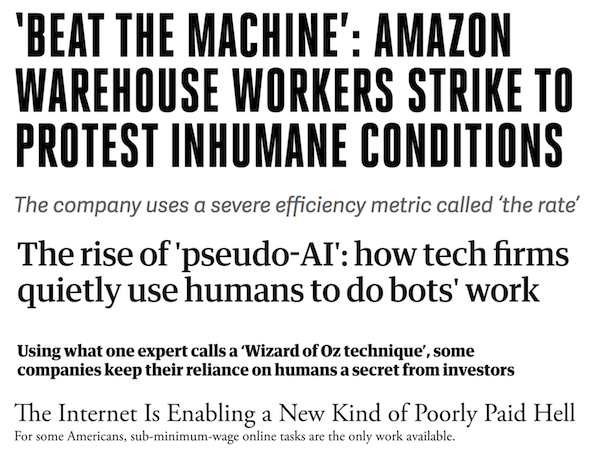 While making Arcade Friend we were thinking about labour, play, machines, exploitation, organizing, and the humans behind "machine learning".