Soft Sanctuary

A peaceful online space
Soft Sanctuary is a peaceful web space for slow and ambient connection. Through interactive 3D sculptures, soft sounds, question prompts and a peaceful digital space, Soft Sanctuary invites visitors to find and reach each other in a softer way.
Created for online conferences and gatherings, Soft Sanctuary aims to nurture connection and provide a refuge from the overwhelm, depersonalization, and isolation of online gatherings where people are bombarded with ideas, thoughts, and non-stop interpersonal exchanges.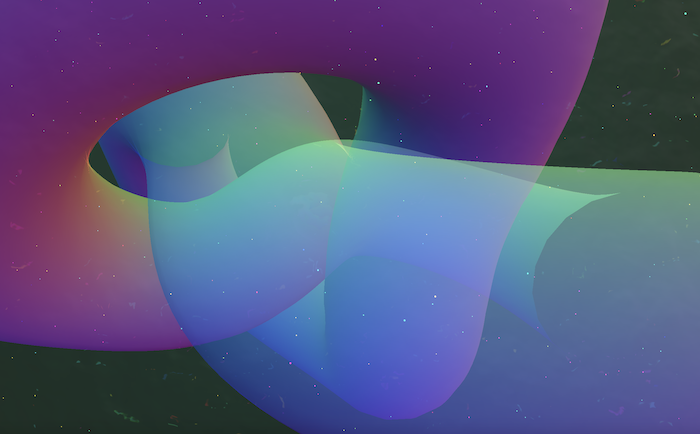 Soft Sanctuary creates a space for you to pause, re-ground yourself, and gently connect with others at a pace that feels good for you. You are invited to answer a collection of carefully chosen questions and to read the answers of other visitors. The questions invite soft intimacy, curiousity, and joy. Through exploring the questions and the answers of others, the space invites you to plant seeds for connection by leaving tiny pieces of yourself for others to find, and exploring the stories and experiences of those who came before you.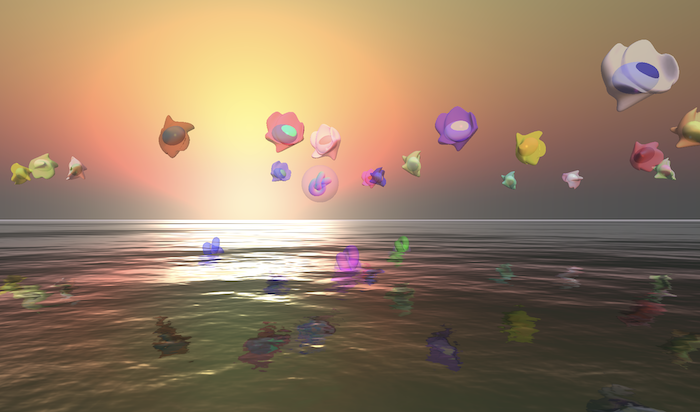 Soft Sanctuary offers an early site for new, gentle connections. It offers visitors an environment for reprieve where they can envelop themselves in a feeling of togetherness created through quiet acts of sharing. Soft Sanctuary functions as a reminder of the potential that connection holds.
Soft Sanctuary is officially "closed" but you can still visit and peek around.
Credits
I made Soft Sanctuary during the first ever Imaginary Residency, with the support of the Canadian Embassy for Proyecto Bios. Soft Sanctuary was built using Three.js example code. Thank you to Emmanuelle Parrenin for the beautiful song 'Thibault et l'arbre d'or'. Thank you to Jay for the jellyfish and Blender support. Thank you to Soundbible for the sound effects. Thank you to Luján Oulton and Aaron Levin. Thank you to the playtesters who generously gave feedback: AndyWaro, Bee Cavello, Craig Fahner, Daniel Brandes, Ellen LeBlanc Flanagan, Evelyne Drouin, Erik O, eryn tempest, Ethan Muller, Hanna Thomas Uose, Ida Toft, Isabella Stefanescu, Jack, Jan van der Lugt, John W, Kay Dyson Tam, Kevin Ray, King Demitri, Kofi O, Liane Décary-Chen, Lynn Hughes, Marie D, Martin Mathiesen Kvale, Martina Flanagan, Nathalie Pozzi, Nick Morrison, Rachel Weldon, Raphaël de Courville, Robert F, Sagan Y, Shobhit Sharma, Stephen R. Smith, and rich.gg. Thank you to everyone who contributed to the conversation on questions: Alexander King, Amanda Grant, Bertine van Hövell, Danielle Baskin, Eileen Wennekers, Eva Chérie, Jennifer Schoenberger, jkac, Mariám Zakarian, Nicola Oddy, Rachel Uwa, Steven Tu, Sulyn Cedar, Zach Gage.