Soft Sanctuary

A peaceful online space
Soft Sanctuary is a peaceful, gentle, soft space for slow and ambient connection with others. Use your arrow keys or touchscreen to navigate through the 3d world. Click on the sculptural orbs to answer questions and explore the answers of others.
Soft Sanctuary was designed to be a space for gentle asynchonous connection between people at a conference.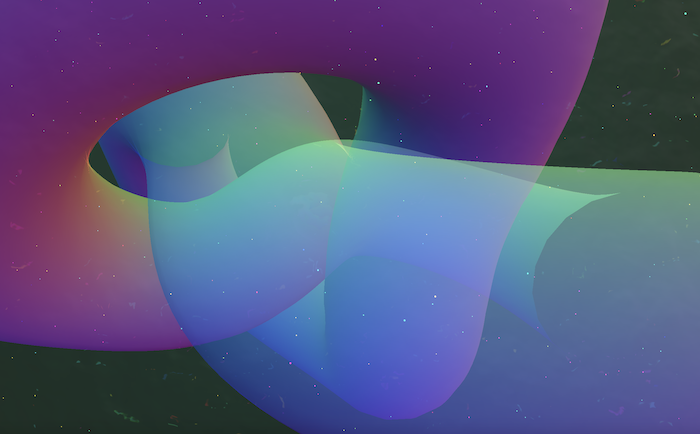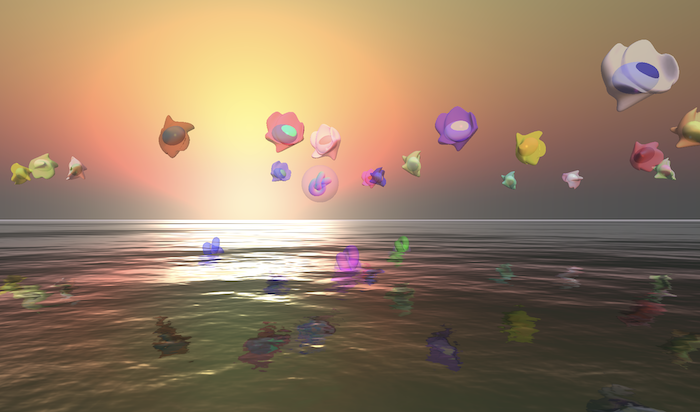 I made Soft Sanctuary during the first ever Imaginary Residency, with the support of the Canadian Embassy for Proyecto Bios. Soft Sanctuary was built using Three.js example code. Thank you to Emmanuelle Parrenin for the beautiful song 'Thibault et l'arbre d'or'. Thank you to Jay for the jellyfish and Blender support. Thank you to Soundbible for the sound effects. Thank you to Luján Oulton and Aaron Levin. Thank you to the playtesters who generously gave feedback: AndyWaro, Bee Cavello, Craig Fahner, Daniel Brandes, Ellen LeBlanc Flanagan, Evelyne Drouin, Erik O, eryn tempest, Ethan Muller, Hanna Thomas Uose, Ida Toft, Isabella Stefanescu, Jack, Jan van der Lugt, John W, Kay Dyson Tam, Kevin Ray, King Demitri, Kofi O, Liane Décary-Chen, Lynn Hughes, Marie D, Martin Mathiesen Kvale, Martina Flanagan, Nathalie Pozzi, Nick Morrison, Rachel Weldon, Raphaël de Courville, Robert F, Sagan Y, Shobhit Sharma, Stephen R. Smith, and rich.gg. Thank you to everyone who contributed to the conversation on questions: Alexander King, Amanda Grant, Bertine van Hövell, Danielle Baskin, Eileen Wennekers, Eva Chérie, Jennifer Schoenberger, jkac, Mariám Zakarian, Nicola Oddy, Rachel Uwa, Steven Tu, Sulyn Cedar, Zach Gage. If your name is missing here, do me a favour and let me know!
Soft Sanctuary is officially "closed" but you can still visit and peek around.