Online Hangs
Websites, tools, and platforms for connecting, co-creating, exploring together online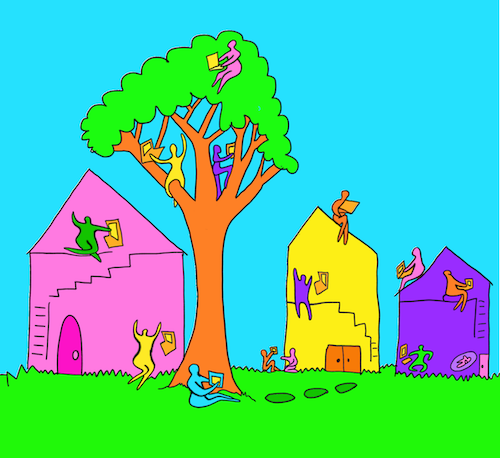 Welcome!
Here you'll find a sampling of tools for connecting online including delightful musical collaboration sites, collaborative drawing sites, online galleries, weird experiments, corporate video-meeting tools, and office tools repurposed as spaces for gathering together.
What these tools have in common
Invite people to reach each other over the internet through typing, voice, video, drawing, music, or any expression that feels meaningful
Priority to tools accessed for free through a browser
Priority to the experimental, weird, home-made, simple, or barely working (anything with any interesting features is welcome)
Why Online Spaces?
I've always been curious about spaces for online connection. I mean, I'm infinitely curious about connection and online connection is no exception.
The first time I entered an online chatroom I was mystified by the stream of $trang3 u$3rnam3$ echoing an indecipherable question: a/s/l? Once I decoded the meaning, I was even more lost. The portals to the infinite are opening and this is the question we ask?
To me the curious glory of this thing is presence without shared embodiment, touching minds without seeing or being seen, co-existence in an imaginary space that we might co-create with our minds and machines and words.
The List
Exploring together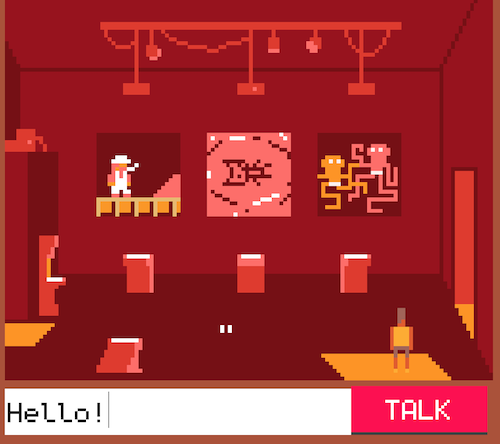 Sound proximity & RPG map hangs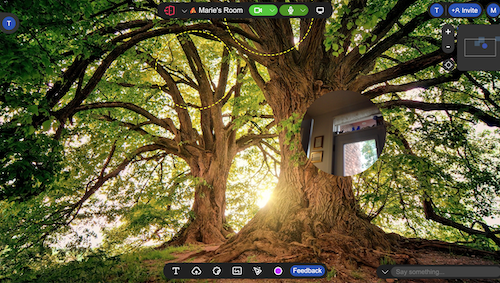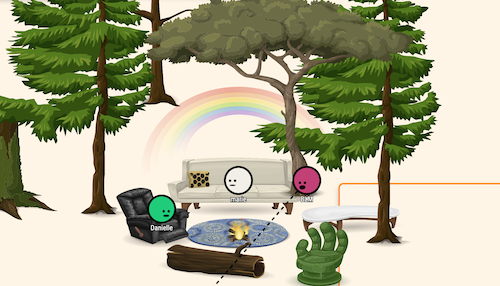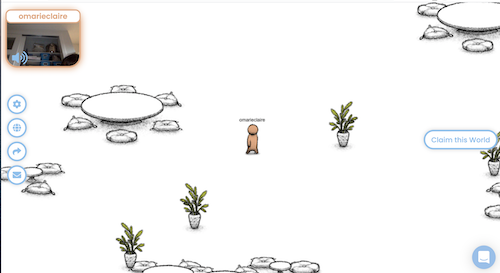 Watch Videos Together
Kosmi Watch videos and play games together
ohyay Video & playful rooms (poetry fridge, watch party, etc)
Drawing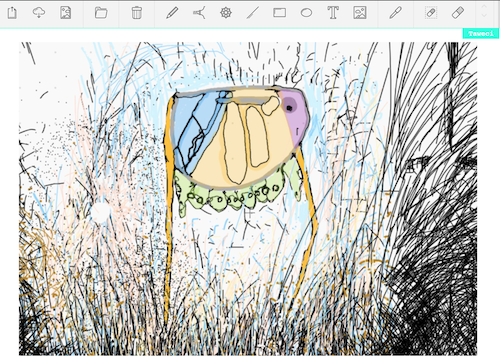 Dance Parties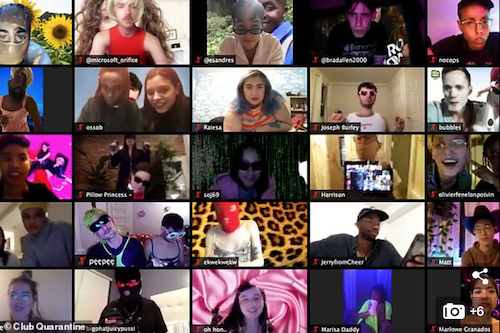 Spatial Video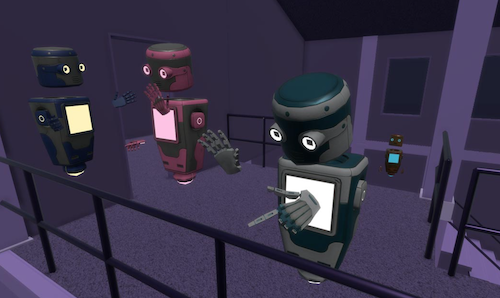 Minimal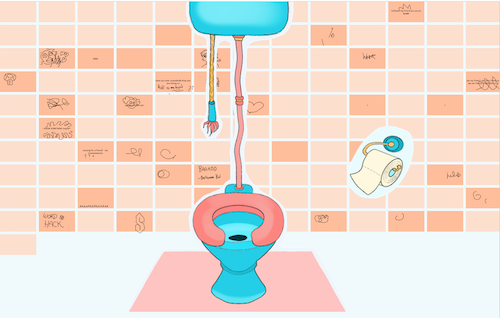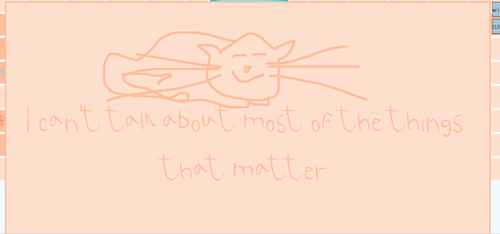 Throne Room My virtual graffiti bathroom
Talkomatic 5 person early chat room
Sidebar Jump from video room to video room
Frog Chorus V's frogland
Music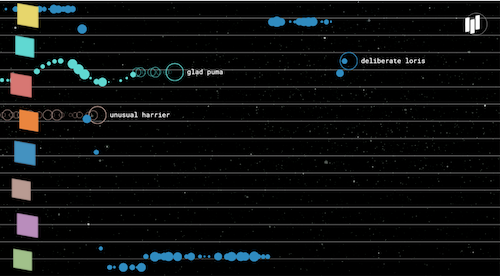 Words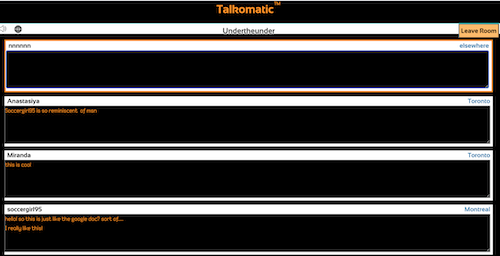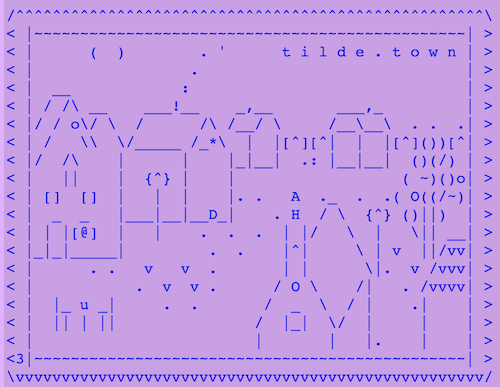 Random matching
Coding
Collecting
Are.na Collecting & contextualizing
Playful online office tools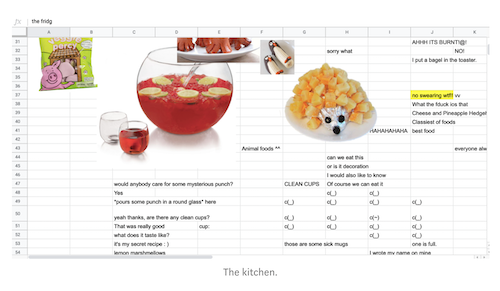 Corporate tools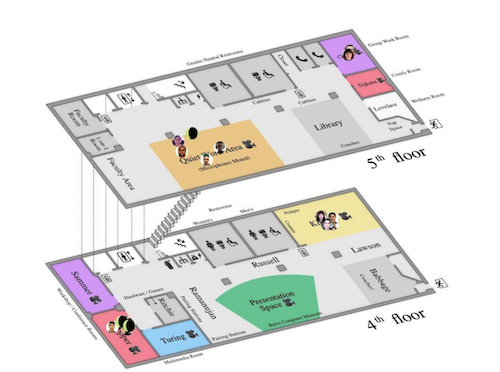 Mapping out video call rooms
Tools that require special hardware, apps, equipment or $$$
Security & Privacy
Curious about privacy and security? Read about it in this handy '*privacy not included' resource from the Mozilla Foundation.
What's next?
While making this list I hosted a series of online gatherings where we explored some of these tools, websites, and platforms together.
Since then I've been deeply thinking about the dimensions of these spaces. For example: is it a space for scheduled connection? Or spontaneous drop-in? Is it a space that flattens and dehumanizes? Or a space that humanizes and invites complexity? Is it a space of persistent identity? Or anonymity?
I'll write more about these dimensions soon.
Write me if you have spaces I should add to this list or if you have thoughts!
~
Looking for stability instead of experimentation? I listed, compared and reviewed the most popular standard tools for meeting online.